24/7
7 Playwrights
7 Directors

24 Actors

24 Hours
As much perspiration and fear as inspiration and faith.
Sunday, May 22nd
6pm Reception (Be There)
7pm Performance
and
Post Show Celebration
Check out the
$150 each
Includes Entrance to the 24/7 Draft Night
Saturday, May 21st at 7pm
(Playwrights, Directors, and Actors meet for the very first time, teams are created and inspiration given)
PLUS
Entrance to the Sunday, May 22nd 24/7 Performance
6pm Reception and 7pm Show
*Includes a Post-Show Party celebration.
Entrance to the 24/7 Benefit, Pre-Show Reception and Post-Show Party
*Includes a Pre-Show Cocktail Reception and After-Show Party celebration.
CONGRATULATIONS to Alex Dinelaris for writing the book for
ON YOUR FEET that was just nominated for an Outer Critics Award
and our Auction Winners Michelle Broom and Joanne Dunbar and their guests
Kathy Simonis, Michelle Broom, Josh Segarra (Emilio), Joanne Dunbar, and Leila Araiche in the VIP Room
Check out ON YOUR FEET on Broadway now!!!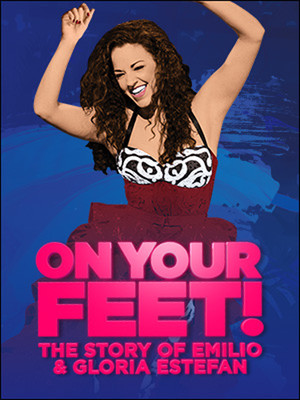 What an INCREDIBLE RUN!!!
Patrick Hamilton, Daniel Morgan Shelley, Brad Fryman, and Mac Brydon
photo by Carol Rosegg
Pimm's Mission
by Christopher Stetson Boal

Author of the critically acclaimed "Order" dr. Austin Pendleton, Oberon Theater Ensemble, "Jonathan's Blaze" (Summer Shorts, 59 e 59), "Crazy for the Dog" and "23 Knives," and the long running "Continuing Adventures of Dick Danger." Winner, Audience Award, Edinburgh Fringe for "A Hope for This World". Recent work includes "Zorro" (Sony), "Caesar" ( Warner Brothers), "Circus Maximus" (Starz), "Ghost Brigade" ( Paramount )." Current projects: "Earth Vs Moon" (Universal), "Two Rabbits" (Mad Chance). Proud Member of Oberon, Resonance Ensemble, WGA, BMI Musical Theater Workshop. Thanks to J.J. Kandel, Brad Fryman, Elysabeth Kleinhans, Robert Langdon Lloyd for the inspiration.
Directed by Terrence O'Brien
Terrence O'Brien is the Founding Artistic Director of Hudson Valley Shakespeare Festival and was that company's artistic leader for 27 years, during which he directed over 30 productions of plays by Shakespeare and other authors and grew the company into a nationally recognized theatre festival. O'Brien wrote, directed and performed his one-person play, Popular Mechanics, for Bedlam Theatre in New York this spring. He and his wife, Jane Praeger, live in Manhattan with their daughter Jenne and son Leo.
Set Design: Rebecca Lord Surratt
Lighting Design: Greg MacPherson
Sound Design: Nick Moore
Costume Design: Ross Manning
Prop Master: Isabella Carter
Stage Manager: Ashley J. Nickas
Production Manager: Jenna R. Lazar
Technical Director: Derek Dickinson
PiMM's MiSSiON
In Pimm's Mission, a mystery unfolds in real time and flashbacks in the aftermath of an explosion that destroys the headquarters of a major pharmaceutical company in New York. As FBI Agent Staats tries to piece together what happened with his only witness, Robert Pimm, we move back and forth in time to discover whether Pimm, and his friend Thomas - a disgruntled employee of the same company - had anything to do with the disaster.
All performances at:
59E59 Theaters
59 East 59th St. NY NY 10022
A development of the Elysabeth Kleinhans Theatrical Foundation
OBERON'S 24 / 7
SOLD OUT
7 Writers
7 Directors
24 Actors
On

Sunday, January 25th at 7pm

Oberon presents 24/7 a benefit evening
of 7 short plays written, cast, and rehearsed in the previous 24
hours some incredibly courageous actors, directors and playwrights.

At the June Havoc Theatre
312 W. 36th St
NYC

Tickets are extremely LIMITED. CLICK HERE TO PURCHASE THEM NOW
Playwrights include Chris Boal (Order) - with special guest Andrew Sherman, Steven Fechter, (The Woodsman, nominated for The Humanitas Prize), Neil Koenigsberg (On a Bench, Off the Kings Road), Tommy Nohilly (Blood from a Stone), multiple Emmy Award winner Jean Passanante, Robin Rice Lichtig, and Nicolás Giacobone (Birdman - 2015 Academy Award Nominee and 2015 Golden Globe Winner, Biutiful)
Directors include Alex Dinelaris (Birdman - 2015 Academy Award Nominee and 2015 Golden Globe Winner, The Drawer Boy), Don Harvey, (Luck, Taken 3) Mark Karafin, Eric Parness, Johnny O'Hara (Bhutto, Fuel - Sundance Audience Award Winner), Matthew Rauch (Banshee, Merchant of Venice), and Cara Loelle Reichel (Lucille Lortel Award Winner.)
The cast includes Gabe Bettio, Walter Brandes, Jane Cortney, Dyanne Court, Erin Darke, Jarel Davidow, Leah Dietrich, Brad Fryman, Nancy Georgini, William Green, J.J. Kandel, William Laney, Casandera M. J. Lollar, Diánna Martin, Chris McFarland, Linda S. Nelson, Paul Neibank, Grace Pettijohn, Kate Ross, Christina Russo, Laura Siner, Ryan Tramont, Christine Verleny, and Stewart Walker.
Hosted by Mac Brydon
SOLD OUT
SUPERDELUXE
$500 (Extremely Limited) For information contact oberontheatre@gmail.com
__________________________________________________________________
Huge Congratulations to Alex Dinelaris for
CONGRATULATIONS
The Woodsman
by Steven Fechter
Directed by Alex Dinelaris
April 18-May 10
At the June Havoc Theatre
312 W. 36th St. NY, New York
With:
Gabe Bettio*, Gabriel Castillo, Jane Cortney*, Earle Hugens,
Stewart Walker*, and Mercedes Griffeth
Rebecca Lord-Surratt...... Set Design
Nick Moore..................... Sound Design
Amith Chandrashaker...... Lighting Design
Mark Karafin................... Assistant Director
Dee Dee Katchen............. Production Stage Manager
Chris McFarland................ Assitant Stage Manager
Jenna R. Lazar.................. Production Manager
THANKS FOR YOUR HELP!
THE WOODSMAN
by Steven Fechter
Directed by Alex Dinelaris
Monday, March 24 at 7pm for a reading of
THE GIANT
by Christopher Boal
Directed by Mark Karafin
With: Jane Cortney*, Brad Fryman*, Warren Katz*, Lee Lawson*, Ryan Tramont*, and Jesse Wildman*
STAGE DIRECTIONS by Chris McFarland
Christopher Stetson Boal is a playwright and screenwriter. Off Broadway: Order (Oberon), 23 Knives (Resonance), Crazy for the Dog, Johnathan's Blaze (Summer Shorts). Off-Off: The Continuing Adventures of Dick Danger, Bad Guys Don't Know Dick, A Hope for this World, Waiting for the Two. Recently he wrote Caesar and The Vanguard for Warner Bros, Ghost Brigade for Paramount, Circus Maximus for Starz Network. He's currently writing Zorro for Sony pictures. Proud member of Oberon and Resonance Ensemble.
At Guild Hall 1 E. 29th St. b/w Fifth and Madison Ave
SEATING IS LIMITED
RSVP at 212-685-2927 or Matt@actorsguild.org
Reading is FREE
Suggested donation is $10 for members and $15/non members
Please make a reservation. This event is brought to us by EAG and Oberon Theatre
Man in the Moon
written and directed by Mark Karafin
Thursday, March 20 at 7:00pm
Two young men kidnap an older man in his garage. He is there for a reason. What that reason is, is for him to discover. His fate has been determined. Only the truth shall set him free. This is a story about redemption, justice, and the choices we make at whatever the cost. The place is here. The time is now.
With:
Christian Daly*, Shane Andreis*, Rachel Napoleon, Brad Fryman*

Stage Directions - Chris McFarland
Thursday, March 20 at 7pm
EVERYBODY DIES by Molly Rydzel
Directed by Krysta Hibbard
Monday, March 10 at 7:00pm
Inspired by a story from Chuck Palahniuk, (author of Fight Club) as well as a generation of science fiction and B-movies. Everybody Dies takes place in a time when Charlton Heston rules and a worldwide suicide pact reaches its climax. Three sexy college kids face a decision—revolution, or die.
With: Alec Shaw*, Dianna Barger*, Kiley McDonald, Christian Daly*, Trevor Vaughn, Candice Palladino, Greer Gisy, Jesse Wildman*, and J.J. Kandel*
PLAYWRIGHT: Molly Rydzel
Molly Rydzel is a Brooklyn based writer who specializes in composing thrillers and speculative fiction for the stage. She was born and raised in Cleveland, Ohio but has been a proud NYC resident for the past decade. She holds a BFA in Theater with a minor in literature from The New School. Molly is responsible for the plays 'Certifiable'(FringeNYC 2013), 'How To Be Sexy' (Looking Glass Theatre), 'Cell #6' (Manhattan Repertory Theatre), and 'Erotomania' (MITF). She also penned the feminist web series 'The Dead Walk in Brooklyn'. She has had short stories published by Fiction365, Chrome Baby, and Short Fast and Deadly. On her days off from the theater revolution, Molly is Wine Director for a SoHo hotspot.
DIRECTOR: Krysta Hibbard
Krysta Hibbard is acting COO of Silver Tower Productions, producing and developing original theatre in New York City as well as concerts and musical events. Krysta is also the project manager on two upcoming musicals, 'Boys Vs. Girls' and 'Whiskeyland'. Krysta's latest projects include Syndee Winters in 'Let Me Love You: A Concert Dedicated to Lena Horne' at The Cutting Room and 'Boys Vs. Girls' showcase this March.
What a great time
Hosted by:

Harrison Greenbaum
Directed by:

Linda S. Nelson
Featuring*
F. Murray Abraham, Norbert Leo Butz, Olympia Dukakis, Becky Baker, Dylan Baker, Jonathan Lynn. Michael Weller, Louis Zorich
and more...
Plus Special Video Tributes from
Jessica Hecht, Ken Leung, Denis O'Hare and Phil Proctor
For years Oberon Theatre and its members have been friends and colleagues of Austin Pendleton. This culminated in the critical success of Christopher Stetson Boal's play ORDER by that was directed by Austin.
Finally, we took the time to pay tribute to one of the most important players in the American theatre scene. Austin smoothly transitions from Broadway to Off and Off Off Broadway, from blockbuster to indie film in a way few can emulate.
Sponsored by
Theodore & Renee Weiler Foundation
and Neil Koenigsberg
VERY SPECIAL GIFT BAG DONORS INCLUDE